Development of OPC UA
The biggest challenge in realizing or implementing Industry 4.0 was "standardization". In particular, industrial equipment often uses proprietary standards for communication, and it has been difficult to link these standards with IT systems, such as enterprise resource planning (ERP) system and so on. OPC UA, with its versatility and flexibility, has been adopted as the central communication protocol of the IoT era, and the number of OPC UA-related products is increasing exponentially around the world.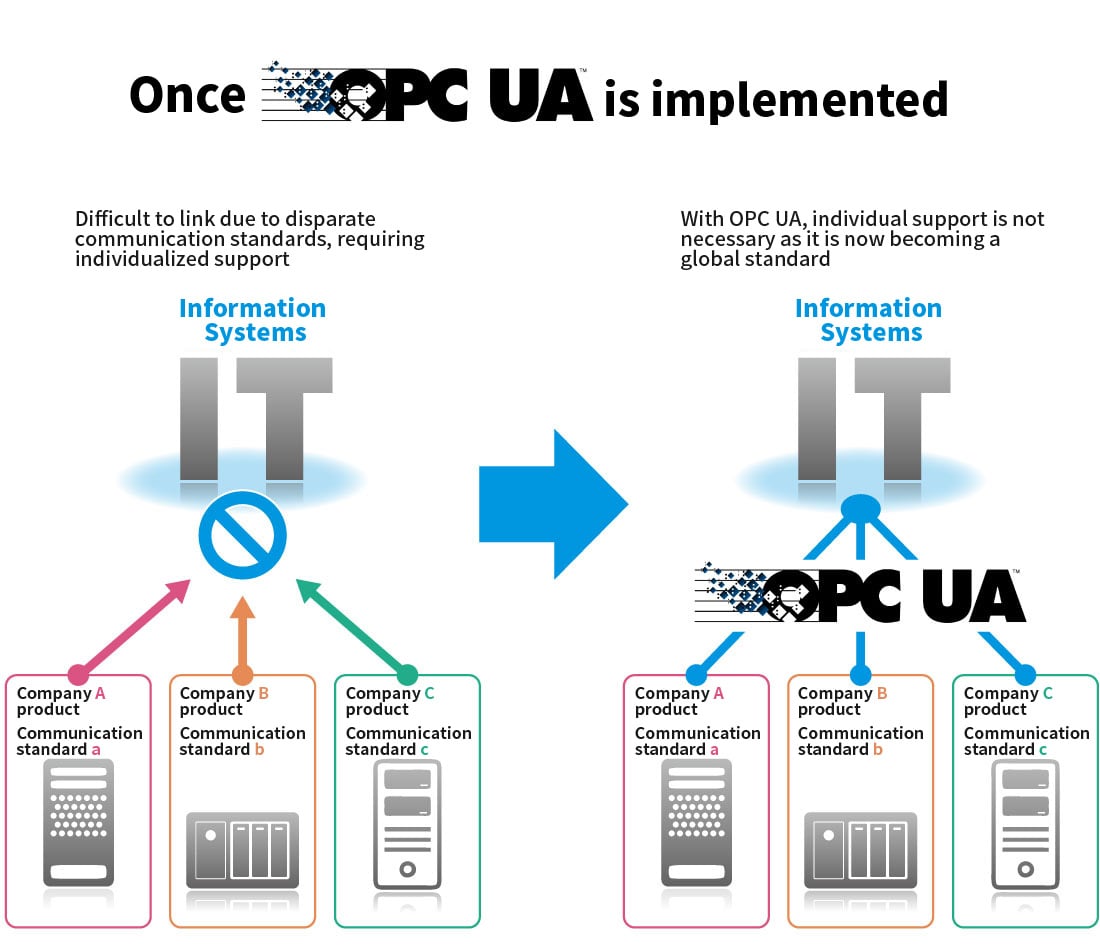 Increased recognition/recommendation by organizations

The Future of OPC UA
In addition to the OT world, which is the main field of operation for our clients, it will be possible to share data and link data with areas and products that have never been connected before, and new products and services will be created.