UA Monitor
OPC UA client software that exchanges data with the OPC UA server directly on Microsoft Excel®.

Features of UA Monitor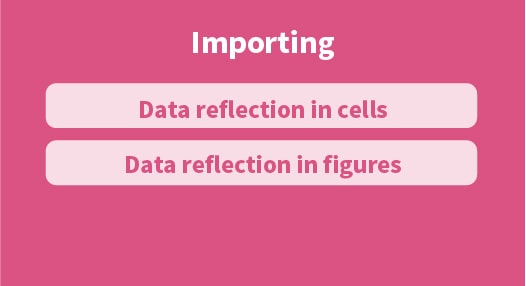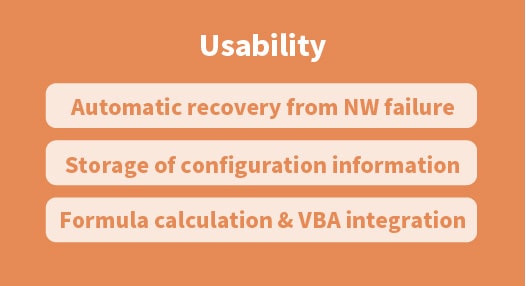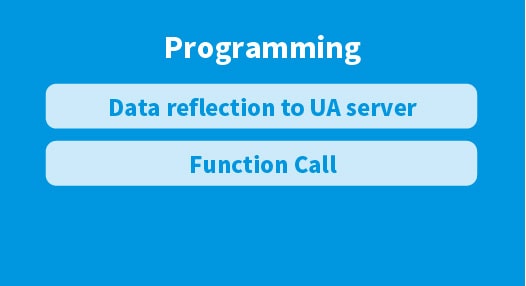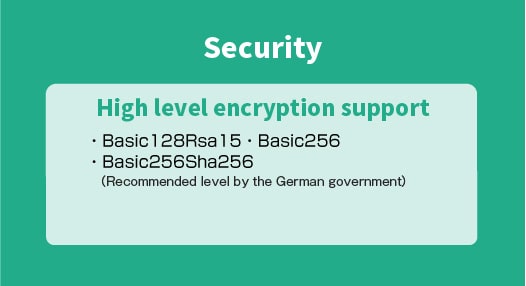 Ideal for business improvement and efficiency
Essentially, EXCEL.
After connecting with the OPC UA server, work can be easily and freely done in the familiar EXCEL program.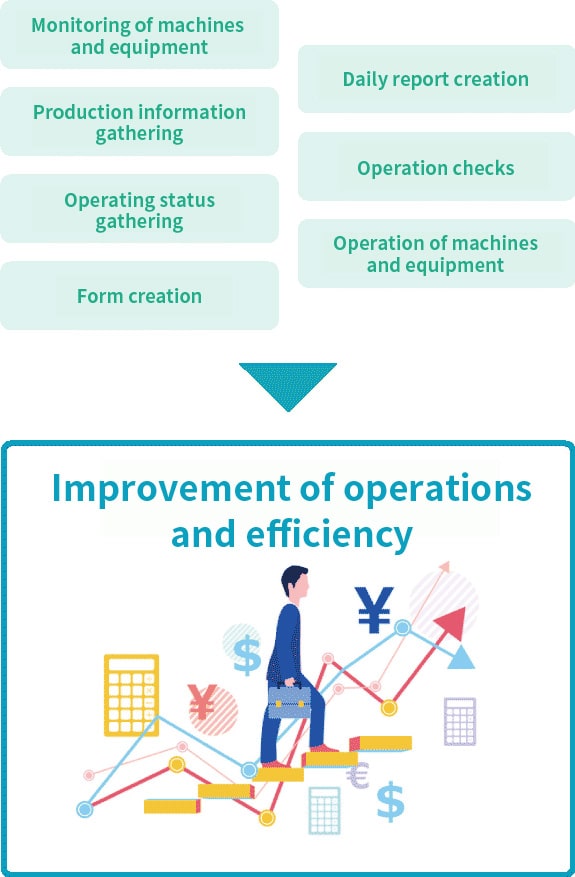 4-step connection to OPC UA server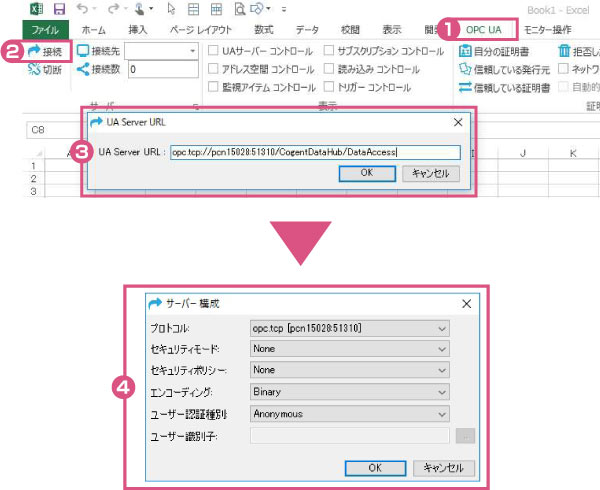 Data is easily reflected in cells and graphics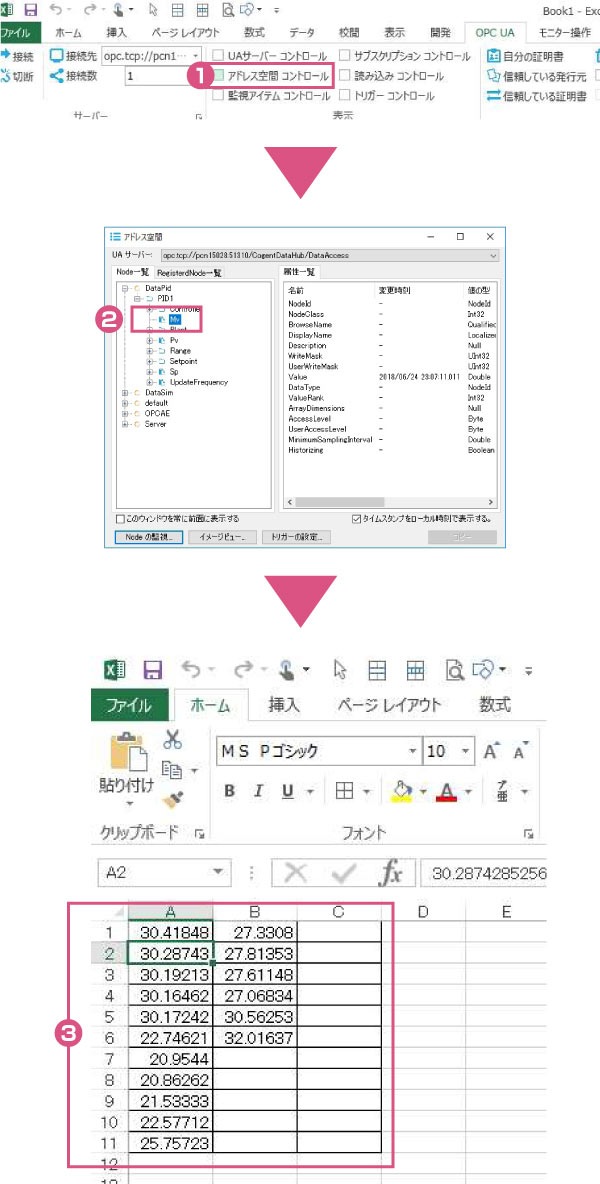 Easy data linkage and function call to the server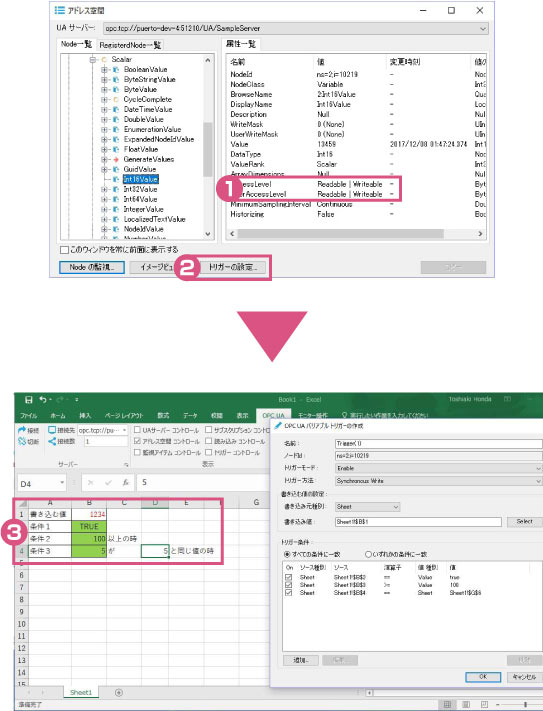 Case Studies of UA Monitor
Case 1
A user with a production line that manufactures its own products manually enters the day's production results and the number of defects at regular intervals each day, and prepares a form (daily report) that calculates the percentage of targets achieved based on comparisons with the projections. Since multiple PLCs and other devices are used in each process of the production line, it takes time to create the daily report. To reduce the time required to create the daily report, they decided to use PLCs with OPC UA and UA Monitor to improve the workload of the operators.
Using UA Monitor's Excel screen and ability to save and restore connection settings, the daily report values are entered automatically rather than manually, simply by opening Excel at a regularly scheduled time each day. This not only saves time in creating reports, but also prevents erroneous entry of numerical values, allowing workers to focus on filling in "report items" and "reminders," making it easier for them to create reports. Of course, security measures are also available at the same time because the security function of OPC UA is also utilized, even though it is a production line.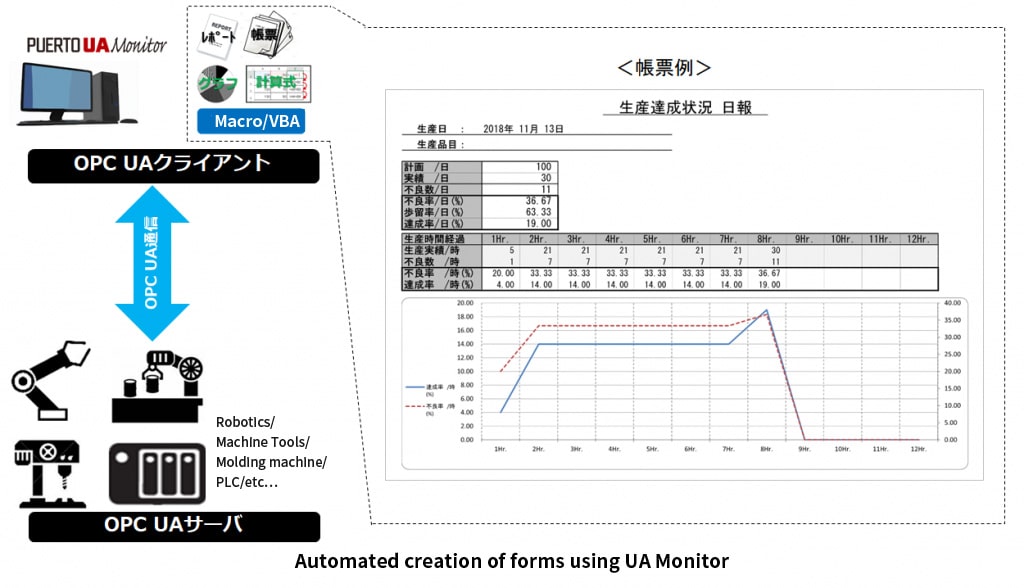 Excel Add-on OPC UA Client Makes Your Business Smarter